A roundup of quintessentially British lunch foods with beloved sandwiches comforting soups, indulgent pies, iconic pub classics, and mouthwatering pastries. Delve into traditional favourites like Ploughman's Lunch Platter or the Classic Sausage Sandwich. Sample the heart-warming comfort of a steaming bowl of Broccoli and Stilton Soup or a flaky, golden Cheese and Onion Roll. Whether you're craving a light bite or a hearty meal, these 20 dishes will provide you with a delightful taste of British lunchtime culture.
Jump to:
Sandwiches
The Ultimate Fish Finger Sandwich
By The Cinnamon Jar
Take the humble, classic fish finger sandwich to a whole new level. A toasted, soft brioche bun, chunky fish fingers, crispy green salad, creamy avocado and a homemade tartar sauce that is out of this world!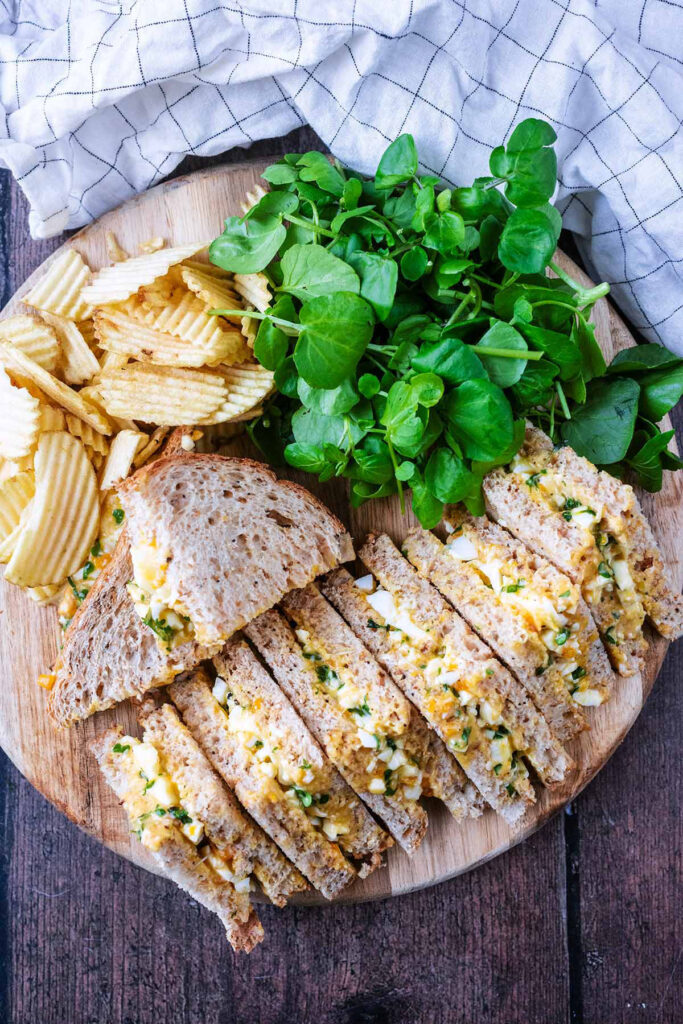 Egg and Cress Sandwich
By Hungry Healthy Happy
An Egg and Cress Sandwich is an underrated classic. This simple yet satisfying sandwich is made with boiled eggs, fresh cress, and mayonnaise, all sandwiched between two slices of bread.
Coronation Chicken Sandwich
By Someone Feed Seb
With a delectable filling of curried poached chicken breast, mango chutney, apricots, and coriander, the beloved classic Coronation Chicken Sandwich, is the perfect lunch treat.
Sausage Sandwich
There's nothing fancy about this British classic, but when done well it can be mind-blowingly tasty. From choosing the best bread to how to cook sausages and the controversial topic of sauces this recipe will ensure your next sausage sandwich hits the spot.
Tea Sandwiches
By Delicious Table
Elegant, dainty, crustless tea sandwiches are the quintessential food for a beautiful light lunch. Choose from over two dozen small bites from classic cucumber tea sandwiches fit for a Queen, egg salad, ham, and so much more.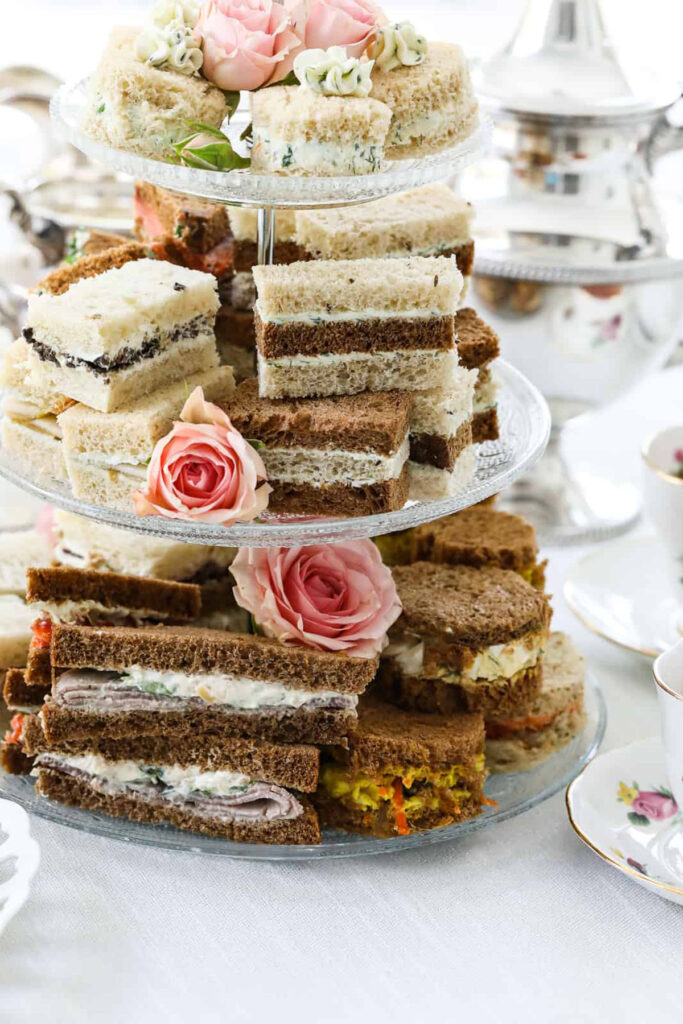 Toast
Welsh Rarebit
By Someone Feed Seb
Discover the culinary treasure of Welsh cuisine through the tantalizing Welsh Rarebit, also known as Caws Pobi. It's more than just cheese on toast—it's a heavenly combination of the finest cheese, melted on a slice of bread, topped with Worcester Sauce.
Homemade Baked Beans
By Neil's Healthy Meals
Easy British baked beans. Homemade tasty baked beans in just 15 minutes from just 5 ingredients. So much healthier than canned beans!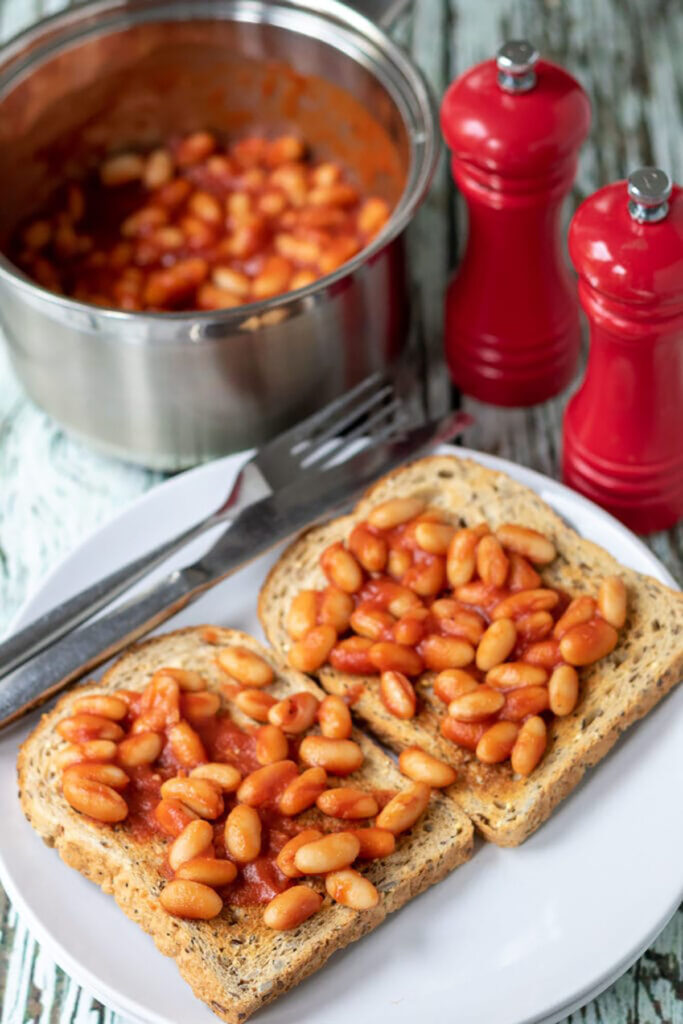 Soups
Broccoli & Stilton Soup
An easy Broccoli and Stilton soup with a delicious blend of mellow earthy broccoli and punchy yet creamy Stilton. Made with just 5 ingredients and 30 minutes of cooking and prep time, this one is ideal for a speedy lunch.
Easy Carrot and Coriander Soup
This British classic brings together sweet earthy carrots with fresh, citrusy and herbaceous coriander using just 5 core ingredients. Perfect for putting leftover carrots to good use, this soup is sure to leave you warm and satisfied.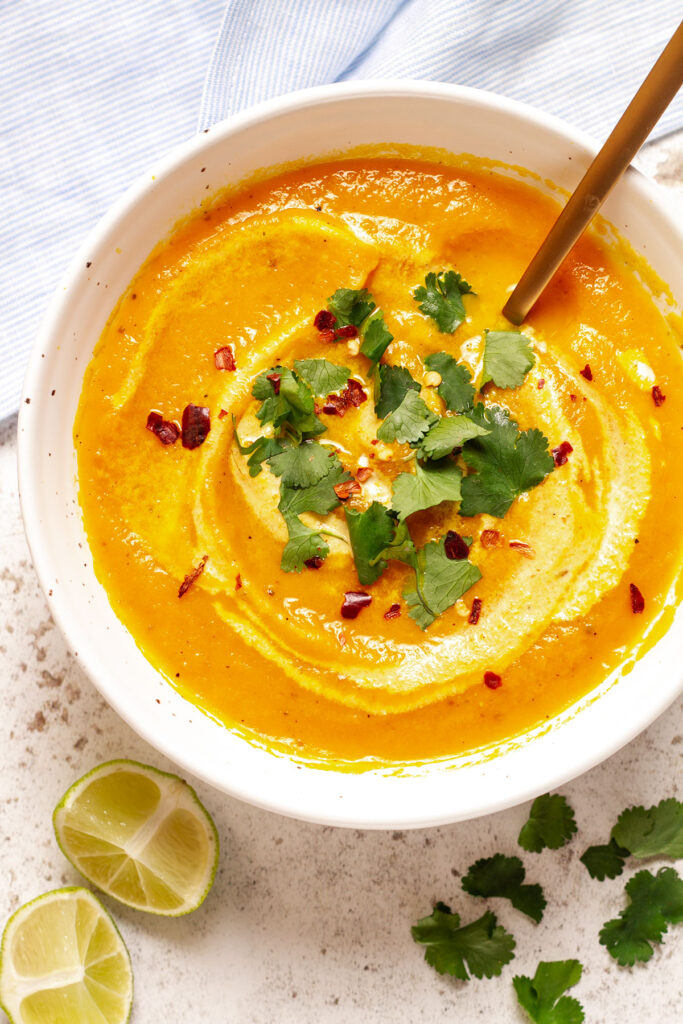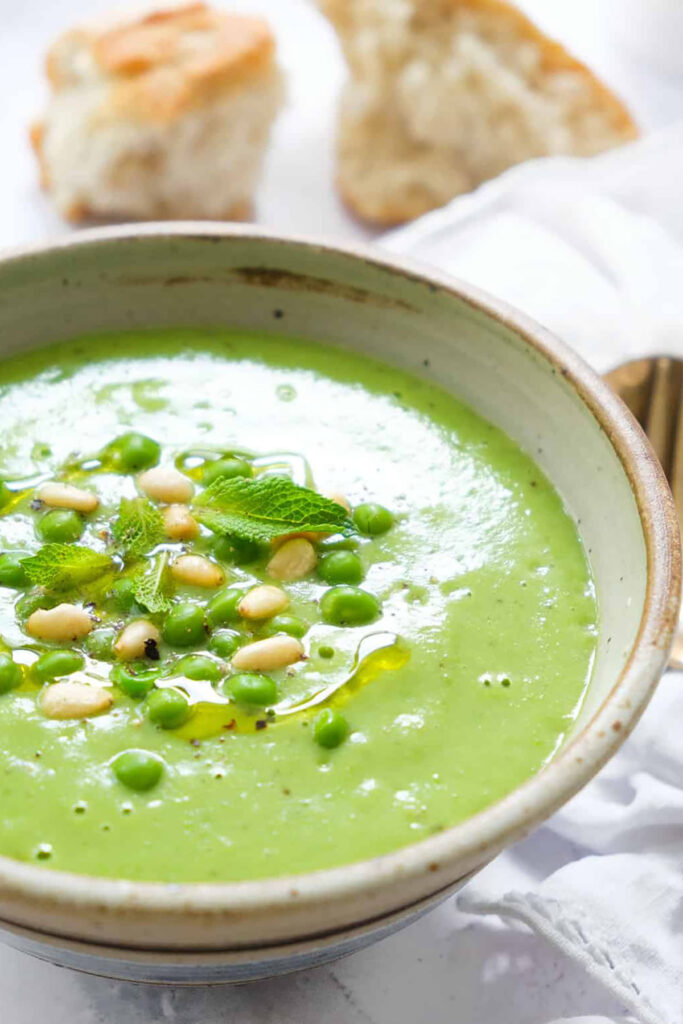 Green Pea & Mint Soup
By The Clever Meal
Fresh and deliciously filling, this easy green pea soup with mint is ready in just 20 minutes. A delightful lunch that is full of nutrients and toddler-approved!
Leek and Potato Soup
By Larder Love
This easy leek and potato soup recipe has only 3 ingredients and is super tasty and ready in just 30 minutes. The perfect budget-conscious bowl of goodness!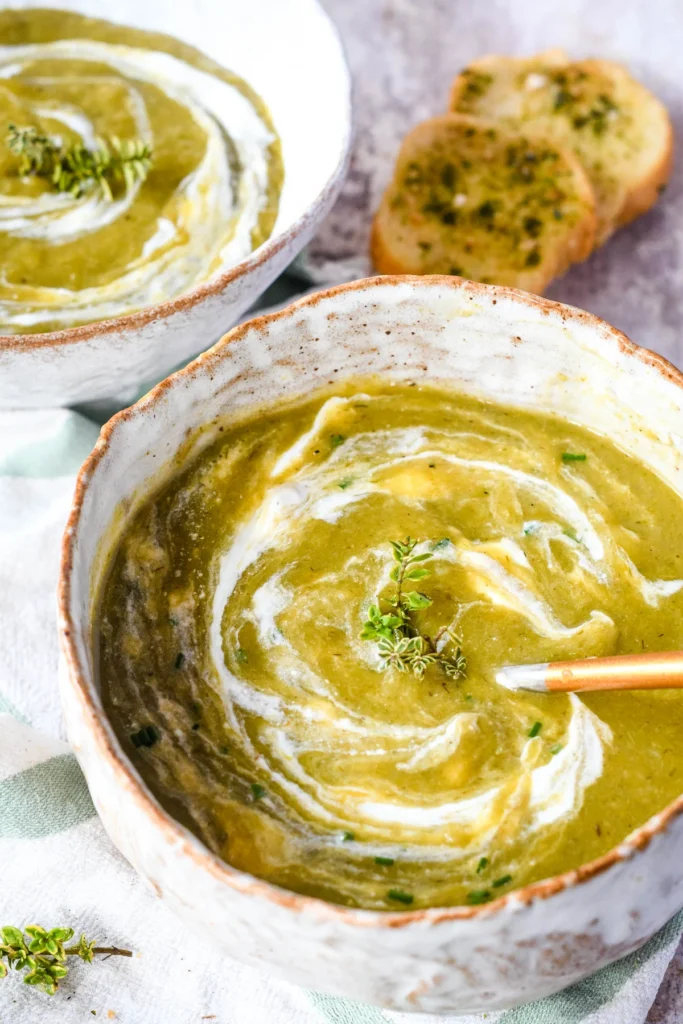 Pies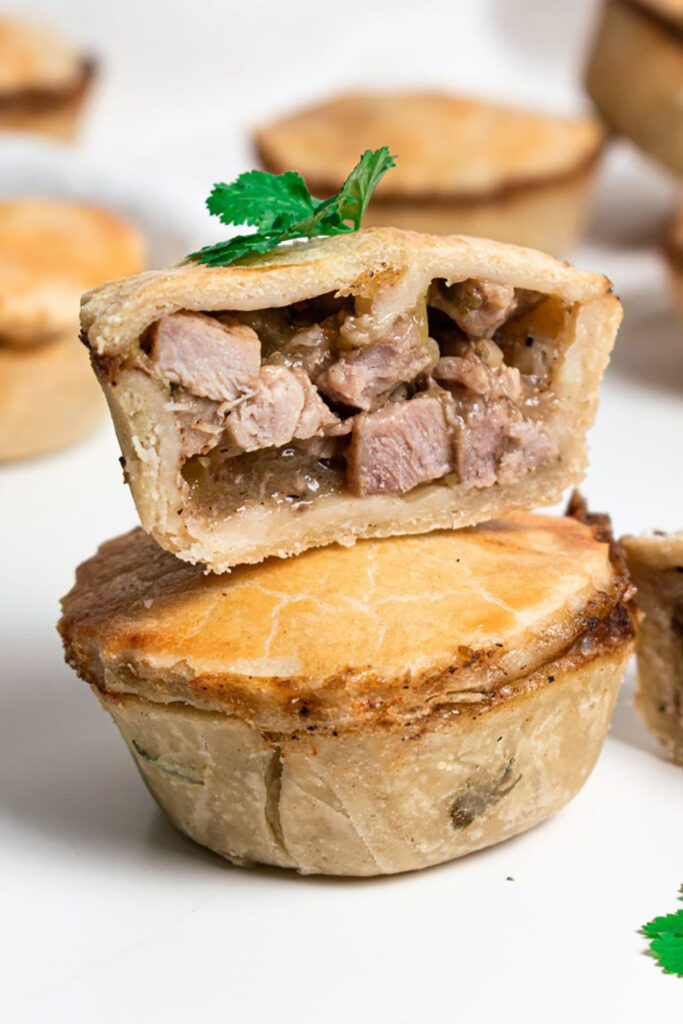 Pork Pies with Leek and Apple
By SugarYums
Extremely juicy mini pork pies with leeks made with hot water crust. These little pies are easy to make and taste delicious!
Salmon Pot Pie
By Emily Leary
This salmon pot pie is super easy to put together. A great way to get salmon into your family diet and tastes gorgeous.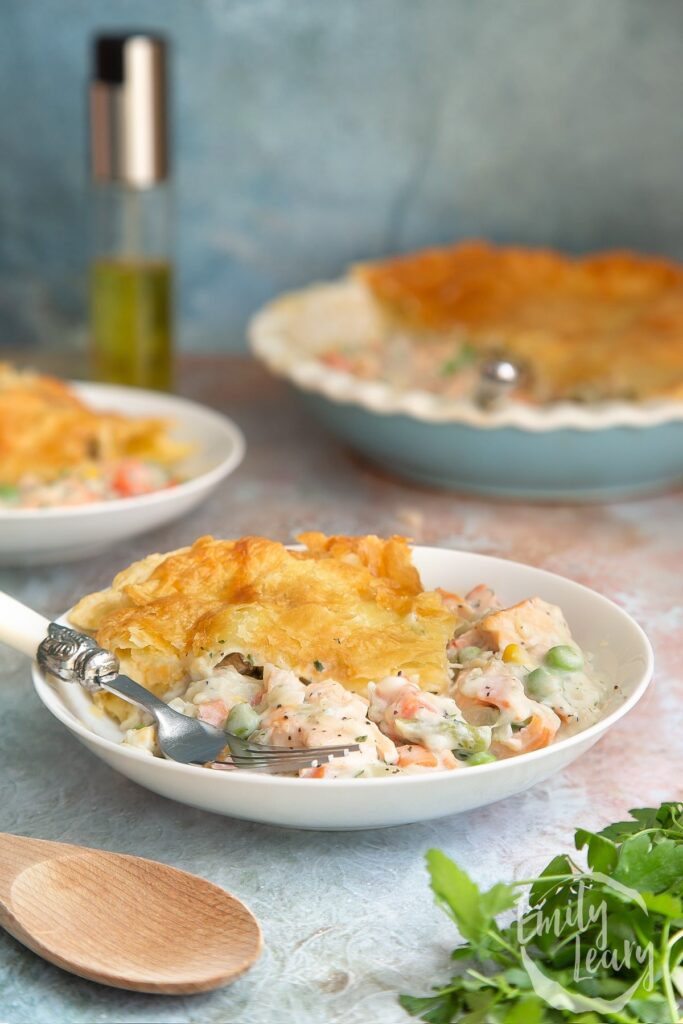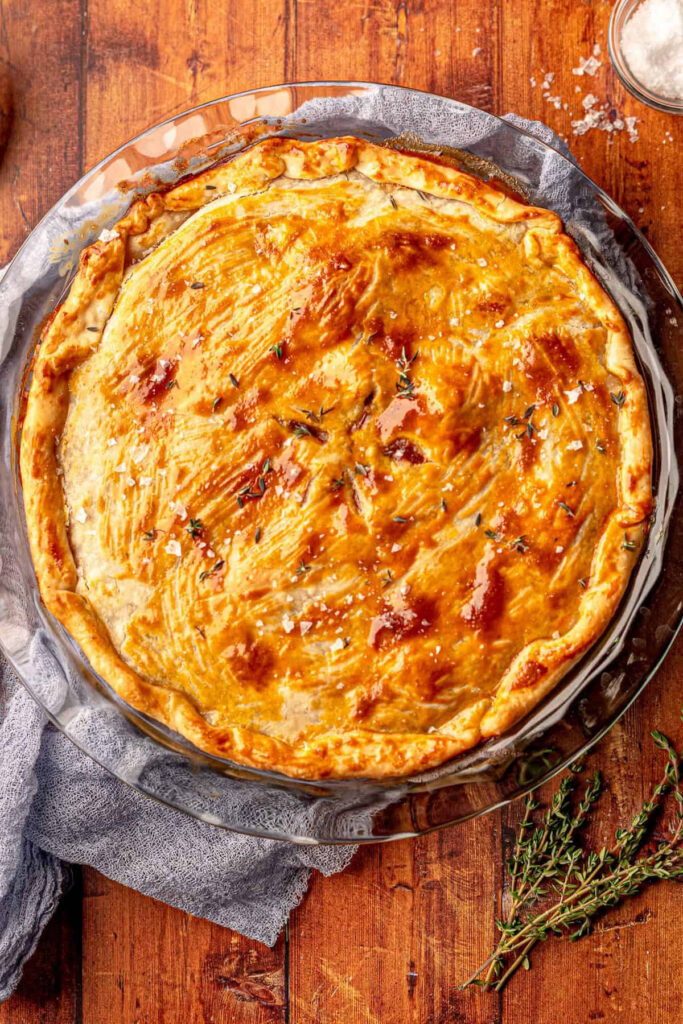 Steak and Onion Pie
By Real Food with Sarah
A classic you'll find in British pubs. Tender beef is cooked with onions in a thick gravy and wrapped in a flaky crust. It's the ultimate comfort food meal for the whole family.
Cheese Flan
By The Real Meal Deal
A Cheese Flan is a traditional British Lunch Food. An easy alternative to a quiche, it can be enjoyed hot or cold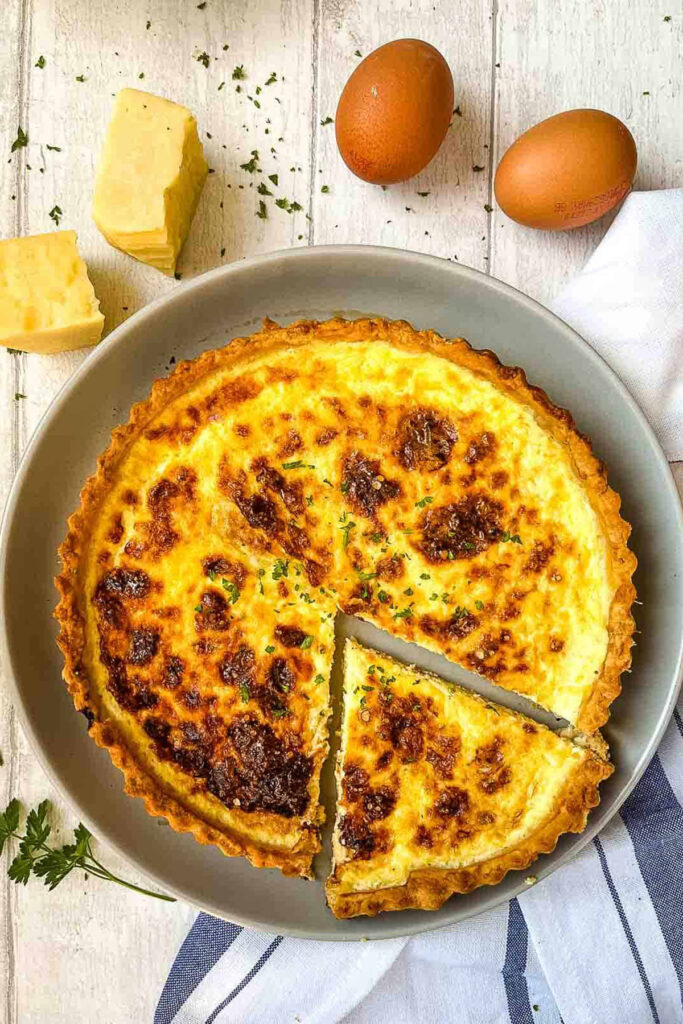 Rolls
Caramelised Onion Sausage Rolls
By Vikalinka
These caramelised onion sausage rolls are always the most welcome addition to a lunchbox because no one needs boring lunches!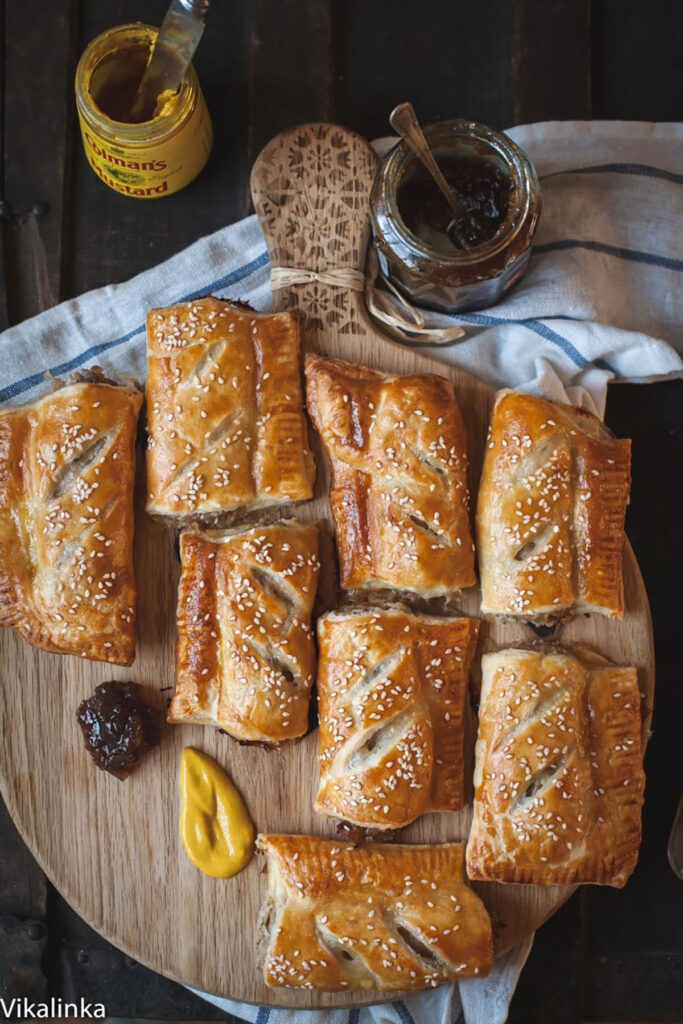 Cheese and Onion Rolls
By Hungry Healthy Happy
Cheese and onion rolls are like a deliciously cheesy vegetarian alternative to sausage rolls. Crispy puff pastry stuffed with a cheese, potato and onion mix with a hint of mustard. The perfect addition to a party food buffet, or for a tasty snack.
Pub classics
Bangers & Mash
How can you go wrong with this traditional favourite; juicy, porky sausages + buttery mashed potatoes? Trick question – you can't.
By G-Free Foodie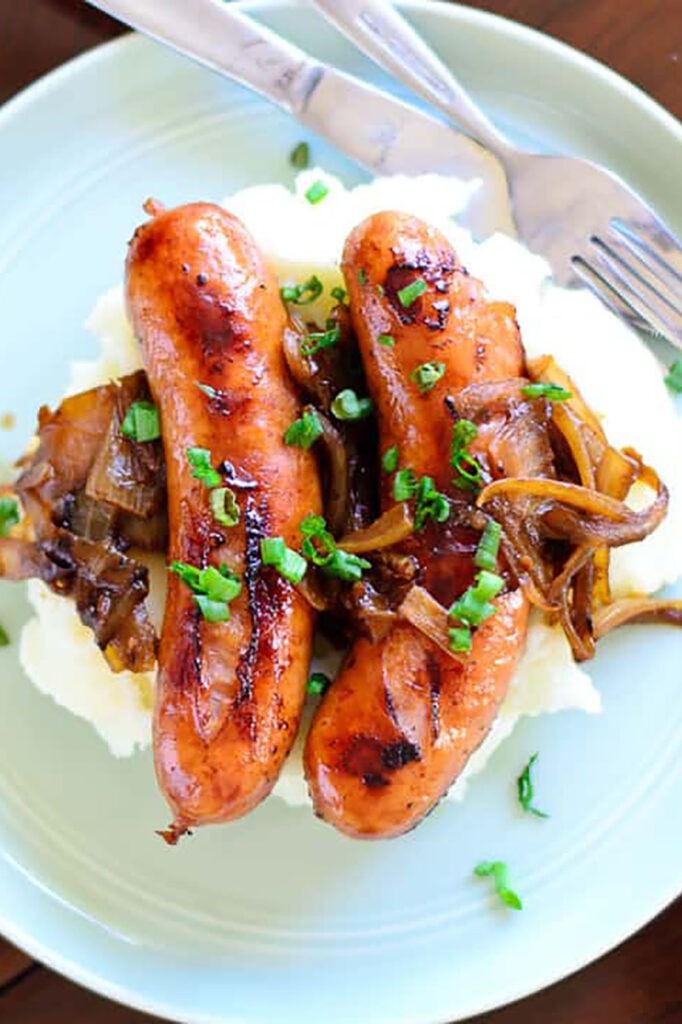 Ploughmans
A classic British fare in pubs and for picnics. The Ploughman's lunch is a British charcuterie.
By Culinary Ginger
Scotch Eggs
Baked Scotch Egg, a truly British institution with boiled eggs wrapped in spiced minced pork and coated in breadcrumbs and baked for a jammy yolk.
By Krumpli